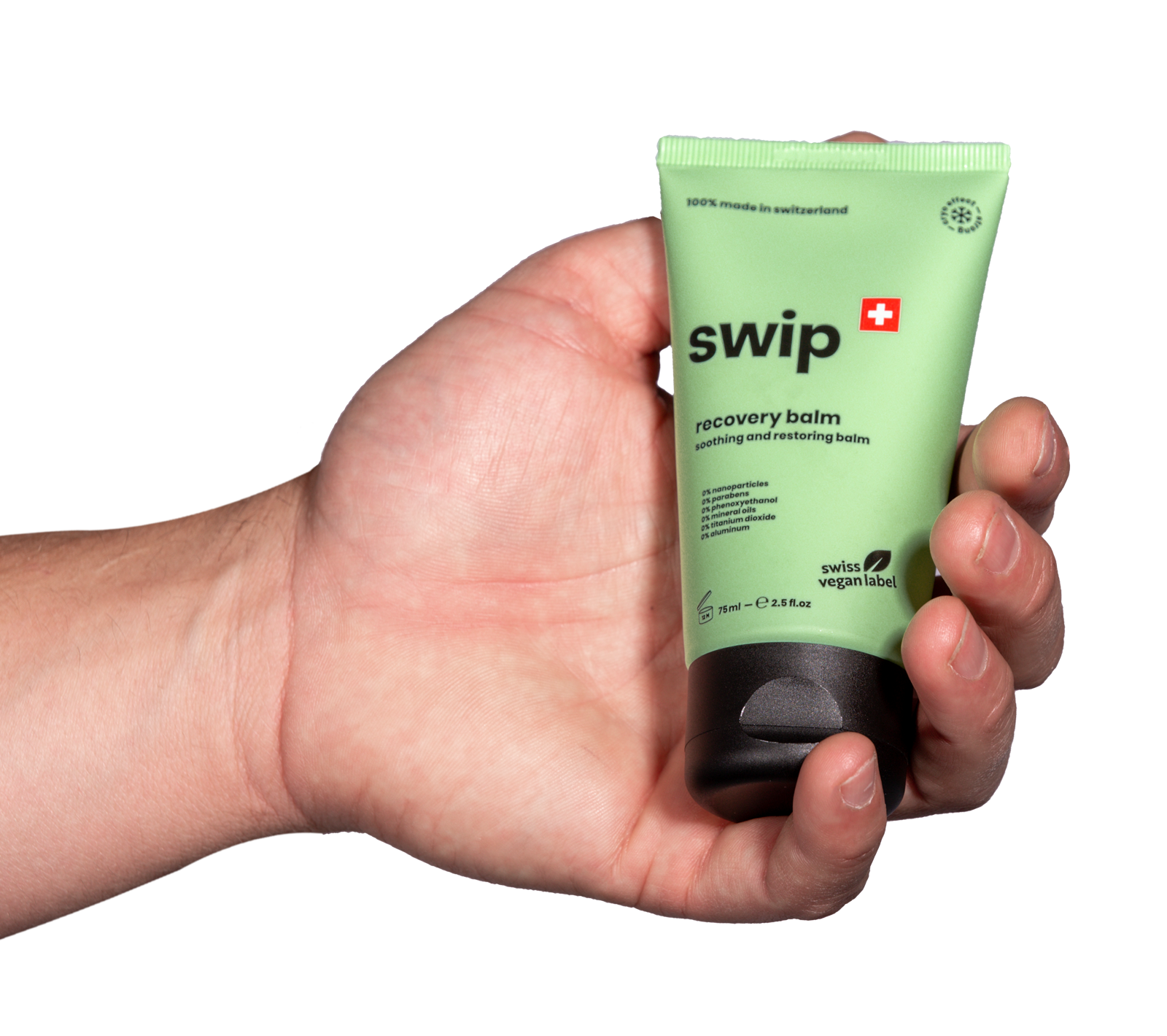 "...taste a fresh and quick recovery"
Do you want to recover quickly after your sports activities and even on a daily basis?
natural ingredients that make the difference
a soft texture for easy application and quick absorption, without leaving any stains

ideal in cases of myalgia, aches, muscle aches, warm-up, tendonitis or simply to treat muscle fatigue

contains menthol crystals with powerful cooling effect

soothing properties facilitating healing while continuing to protect sensitive areas
Its unique texture penetrates quickly into the skin and provides effective soothing of sore areas thanks to active ingredients ensuring deep hydration, stimulating epithelialization, helping wound healing and having an anti-inflammatory effect.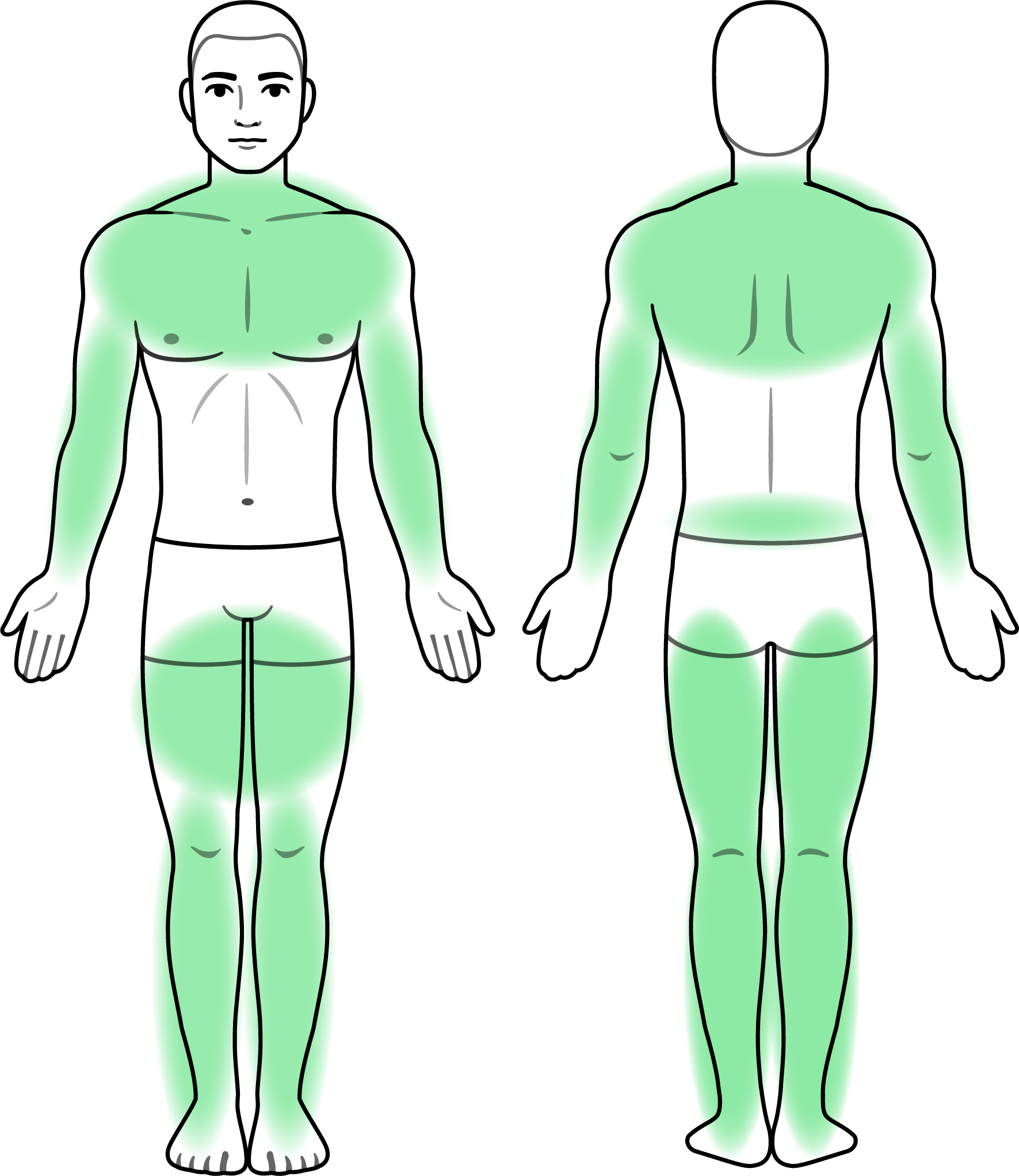 take full advantage of the swip® creams range
what is the delivery time?
Deliveries to Switzerland are made within 72 hours. 
For European countries, this usually takes 3 working days.
For Switzerland, all taxes are included in the sales price. 
For other destinations, VAT and customs duties are specific to each country.

to which countries do you deliver your products?
At the moment we deliver our products only in Europe.
where do you manufacture your products?
All our products are manufactured and shipped from Neuchâtel in Switzerland.
100% money-back guarantee?
We are convinced of the quality of our products. So that you can make up your own mind, we have decided to offer you a 14-day money back guarantee upon receipt of your items. For more information, please refer to our returns policy. 
Alpine rose stem cell extracts have been shown to increase the vitality of epidermal stem cells by helping them to maintain their characteristics and protect these valuable cells from environmental stress.
By optimising the potential of epidermal stem cells, Alpine rose stem cell extracts improve the regeneration of the epidermis and thus the quality of the skin barrier.
CBD extract has calming and normalising effects on the skin, helping to minimise problems associated with sensitivity, including redness and reactivity.
As all skin types are affected by environmental stressors on a daily basis, the soothing mechanism of CBD can help soothe everyone's skin.
Many studies have shown that CBD extract has anti-inflammatory effects when applied to the skin. This makes CBD a suitable ingredient for acne-prone skin, while its calming benefits help reactive skin feel better.
The Swiss Scots pine grows at high altitudes on cold, windy hills. This exceptionally long-lived pine, known as the king of the Alps, contains pinosylvin. This is known to reduce inflammation through several biological pathways.
Swiss Scots pine is able to reduce redness and age spots, improving the skin's homogeneity and soothing sensitive and irritated skin.
In vitro studies have shown that Swiss Scots pine extract inhibits the function of TRPV1. This is a receptor that is overactivated in sensitive skin. Consequently, it inhibits the release of pro-inflammatory mediators. In addition, it protects the skin's collagen by inhibiting UVA-induced MMP-1 production.